ACHILLES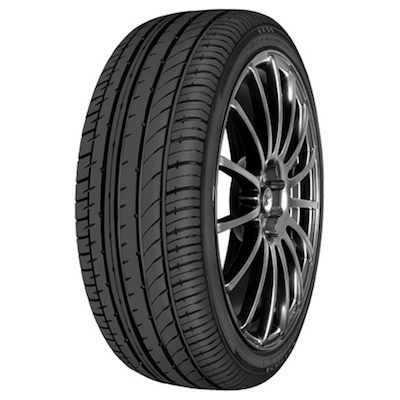 Dekatkan kursor untuk zoom.
DESERT HAWK HT XL MFS
Model
DESERT HAWK HT
Ukuran
P245/70R16 111H
Indeks Muat

?

111
Indeks Kecepatan

?

H
Label EU

?

Ketersediaan
Ada stok
Run Flat

?

No
Ketersediaan
Ada stok
Show tyre details
Product Details
Tipe Kendaraan 4x4, SUV
Penggunaan Highway terrain
Merek ACHILLES
Model DESERT HAWK HT
Lebar 245
Tinggi 70
Konstruksi -
Diameter 16
Indeks Muat 111
Indeks Kecepatan H (maks. kecepatan kendaraan 210 Km/h)
Technology -
Run Flat ? No
UTQG Treadwear
UTQG Traction
UTQG Temperature
Tyre Prices
At Tyroola, we've partnered with suppliers all around Australia to be able to offer you the biggest range and availability of products (at different prices).
At any time, one supplier may sell out their stock and a different batch from another supplier will come online at a different price.

So be quick and secure your tyres at the cheapest price!
Shipping
Costs
While we offer free shipping options for many of our products, please be aware that, for some tyres, we do charge a shipping fee depending on where it will be coming from. Factors like interstate delivery to your postcode area can impact the shipping fee, which can also vary depending on the tyre model and size.
If there is a shipping fee to your postcode area for your chosen tyre, please check other tyres of the same size, as they might be eligible for free shipping.
If you choose to have the tyres shipped to a home or business address, consider fitment with one of our fitting partners, as this often includes free shipping.
Time
We make every effort to provide accurate shipping time estimates from our suppliers to your specified address or selected fitting station before you place your order. However, please note that once the order is handed over to the carrier, any unexpected carrier issues, which might lead to a delay, are beyond our control.
If you experience any delivery issues, please don't hesitate to contact us. We are happy to assist and help resolve any issues with your order.
Carrier
The majority of our tyres are either shipped directly via our supplier distribution network or with carriers like Direct Freight Express, Civic, Direct Couriers, and Courrio.
Tyre Age and Quality
We only sell NEW tyres.
We are NOT tyre importers and DO NOT sell second-hand, used, factory seconds, or damaged tyres.

All the tyres displayed on our website are sourced from either the tyre manufacturer companies themselves, official distributors or trusted Australian tyre suppliers. This means it is the same stock as you would buy from any other retailer in Australia.
While most of our stock is approximately 1-2 years old, there may be rare instances where unusual sizes can go up to 4 years old.

Please note that obtaining the exact age of each tyre, for every customer inquiry, is challenging, as the stock is located in various locations throughout Australia.
We will make every effort to provide the age if available, but please understand if we cannot due to limited immediate access to all items.

Occasionally, stock older than 4 years can be displayed, which is clearly marked as "Clearance."
Despite their age, these tyres are still covered by the same warranty and are safe to drive.
In such cases, you can take advantage of discounted prices due to their age.
Manufacturing Location
As our stock can be found in different locations across Australia, checking the country of origin for each tyre, for every customer inquiry is challenging. However, if it is possible, we make every effort to get this information to you.
It's important to note that tyre manufacturers, regardless of the brand's budget or premium status, produce their tyres globally.
This has no impact on the quality of the product and always suits the Australian standards.
Wheel Alignment
A wheel alignment (also known as a tyre alignment) is the process of resetting the angle, direction and position of your vehicle's wheels and suspension to the manufacturers recommended position. This position can slowly change over time due to suspension component and tyre wear, suspension modifications or whenever new suspension parts are installed. In order to maintain proper vehicle handling and reduce tyre wear, is it advisable to undergo a wheel alignment when installing new tyres.
For further information please continue reading here:
Wheel Alignment
Cancellation, Refund and Return
We accept returns and cancellations within 14 days of your initial order placement.
Depending on the status of your order, cancellation fees may apply.
If your order has been dispatched, there will be return fees charged for incorrectly purchased or returned tyres.
Please note that only unused AND unfitted tyres can be returned for credit.
If tyres are returned, used or fitted, the buyer will be responsible for all additional return expenses and tyre costs.
Our complete cancellation and return policy can be found here:
Terms and Conditions